Important Lease Information for Campus Properties
Cooper Properties strives to provide renters with all the information they need to make an informed decision about their campus housing. Prospective renters of our suburban and student apartments and houses at Cooper Properties can get pertinent information below.
Campus Rental Application Suburban Rental Application Contact Us Today
Rental Procedures
In order to complete the rental process, all applicants must:
Complete rental applications, available at the link to the right
Pay the full security deposit, equivalent to the monthly rental payment, in order to hold the unit once all applications are approved
Read and sign the lease agreement
For student renters we ask for a cosigner to also sign the lease, typically a parent or legal guardian
Arrange a Showing
Rental Application
To begin the rental process, tenants must fill out the application below. All of the roommates looking to be part of the rental must fill out applications.
Leasing Information
All leases, including renewals, must be signed by tenants and cosigners. Prepayment of the last installment of rent (July) will be required from all tenants within 30 days of the initial signing date of the lease.
The first installment of rent must be paid in full before any keys are distributed. First month's rent for campus properties is due August 1st, and rental payments are to be paid on the first of each month thereafter.
See the complete lease agreement for further information; information therein is not intended to be a complete agreement, and is subject to change.
Campus Lease Agreement
Suburban Lease Agreement

Leasing Regulations
No Pets
No smoking in the building
Tenants pay all utilities and are responsible for setting up all utilities except water
12 month lease
Contact Us
Utility Phone Numbers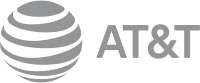 ---
Water: Billing will be arranged by Cooper Properties.
Have Questions?
If you have any questions about our rental and leasing policies and procedures, please contact Cooper Properties now.