 Your Partner for Student Property Rentals in Columbus
With a wide selection of homes and apartments near the Ohio State University Campus perfect for student rentals, and a commitment to personable and friendly rental experience, Cooper Properties is your source for off-campus housing in Columbus.
Campus Properties & Beyond
We offer a vast array of off-campus housing options located in close proximity to the Ohio State University area, featuring a variety of different sizes and layouts. We also have rentals in several central Ohio suburbs inside the Outerbelt. Take a look at our Properties page to see all of the homes and apartments we own, including photos, rental rates, details and availability.
Information for Current & Future Tenants
We, at Cooper Properties, work hard to make the application and rental process as easy and worry-free as possible for our tenants. We consolidate all the information tenants need, from the beginning of the application process to move-out day, on our Tenant Information page. We also have rental applications and lease agreements available for download.
About Cooper Properties: Quick Responses, Fair Pricing
We've been managing rental properties in and around Columbus for more than 30 years, and we've remained committed the whole time to engaging directly with our renters. We make it easy to get in contact with Cooper Properties, whether that by via email, through your tenant portal or even over the phone – if you call in with a problem or a question, you're talking to one of the owners. We also do not charge fees on top of rent, which means no extra charges for parking, no application fees, etc.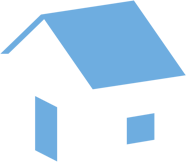 Tenant Access
Cooper Properties tenants can pay rent, make maintenance requests and more with our Tenant Portal app. These technologies are part of our continued commitment to an easy living experience.
Tenant Portal
Areas We Serve
Our rental properties are located in a number of communities around the Ohio State University campus, including:
Ready to see how Cooper Properties can help with your off-campus living? Contact us today!