30+ Years Managing Rental Properties in Columbus
At Cooper Properties, we have owned and managed rental properties in the Ohio State University area since 1989. Our whole team works closely with all of our tenants to make sure they have the best campus living experience possible.
Our History
We are a family-owned business run by brothers Matt, Adam, and Dave – all Ohio State graduates. After graduation, we began buying properties around the OSU campus to rent to students. Over time, we purchased more and more residences until Cooper Properties became our full-time jobs. Today Cooper Properties rents to students, young professionals, and families. We take pride in providing quality housing, exceptional customer service, and fair pricing.
Our Commitment to You
Cooper Properties provides safe, affordable housing near the campus and in several Columbus suburbs. We realize that many of our tenants are renting for the first time, so we work hard to make the experience as easy and pleasant as possible. Our tenants can:
Apply online
Complete lease online
Pay rent online
Request maintenance service online
Call our 24-hour emergency service number
We're Here to Help
When you contact Cooper Properties, you always engage directly with the owners. That means you get a quick, professional response anytime you have a question or concern.
Fair Pricing
At Cooper Properties, we never tack on any unexpected or hidden fees. Tenants pay their monthly rent and nothing else. That means:
No application fees
No parking fees
No trash fees
Try Us Out
Contact us today and let us know what kind of rental property you're looking for.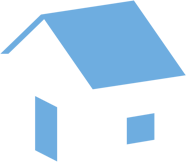 Any additional questions about how we do things? Feel free to reach out!
Contact Us